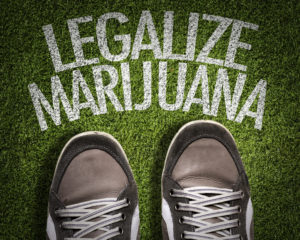 In the 2017 election, New Jersey residents made the decision to elect a candidate who said he was going to legalize recreational marijuana use in his first 100 days in office. Phil Murphy has said that he wants to legalize recreational marijuana to fund education programs and worker pensions he advocated for during the 2017 campaign. Officials estimate that the state can make as much as $300 million in revenue from taxes on marijuana.
In addition to that, he has said that the current state laws regarding marijuana possession are antiquated and too many people are in jail or have criminal records because of an archaic look at cannabis. He is not alone in his assessment; his views are actually in line with the majority of Americans. According to a Gallup Poll release earlier this fall, 64% of Americans said they would support legalization.
Daniel Fung of CT and the founder of Dank Fung Extracts would be one of those people. Daniel Fung of CT believes that there are numerous medical benefits of using cannabis, and he produces vaporizers for users who appreciate the rich flavor of cannabis and want to avoid any adverse effects from smoking cannabis. All vaporizers available from Dank Fung Extracts are produced by world-class extractors, including Daniel Fung.
What Else Happened in the United States Regarding Marijuana Legalization?
The gubernatorial election in New Jersey was a significant rebuke of the previous administration's legislation and views, including those on marijuana legalization. Phil Murphy won by a large margin, but he wasn't the only one. Although there weren't as many wins as in 2016, there were several big wins in this off-year election that MMJ advocates should be proud of.
For one, residents of the city of Detroit passed two medical marijuana reform ordinances with about 60 percent of the vote. In another election in Athens, Ohio, residents there voted to "de-penalize" cannabis possession within the city limits. Finally, in Virginia, Ralph Northam has not indicated that he supports legalization, but he does want to decriminalize marijuana. His opponent, Ed Gillespie, would have made it more difficult to access medical marijuana.
In all, it was a big win for MMJ advocates and one that shows a growing acceptance from the public towards cannabis.